How can Richmond
Give You the Advantage?
It's great when customers pull us aside and thank us for doing what others find unprofitable or inconvenient. With a culture of continuous improvement, everyone from the person who answers your phone call to the person who walks your order into your business is thinking about delivering better service to you every day.
Sure, there are numerous suppliers who can deal in POS, printer, restaurant, janitorial, and anti-COVID supplies, but few are as dedicated to delivering the kind of personal, reliable service you will get from Richmond Advantage. Without the proper supplies, everything comes to a screeching halt. Choose a supplier who understands what it takes to keep your business going. Your business supply team is dedicated to giving you the right order, on-time, and as-quoted.
Count on your local HUB, SBE, WBE, DBE, and Members SARA-certified business partner for the supplies and service you need to keep your business running.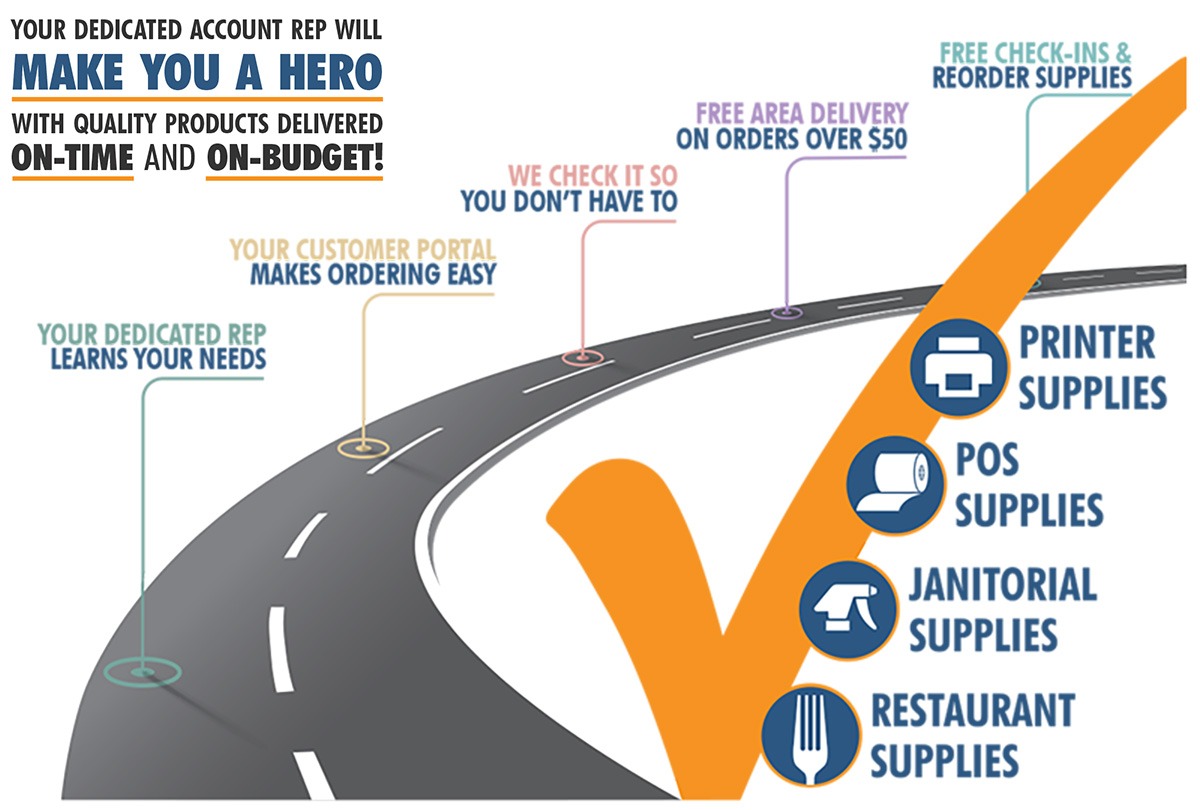 We check it so you don't have to. Your order will be right, on-time, and as-quoted.
Where you want it, when you want it. FREE area delivery over $50.
Your own dedicated customer rep gets to know you and your business needs.
Restaurants serve patrons. Richmond Advantage serves you.
Focus on what makes you successful by letting us make it easy for you to order.
Partnering with customers to improve community since 1986.
Certified HUB, SBE, WBE, DBE, and Members SARA.
Anticipating your needs, we call you so you don't have to remember to reorder.
Big enough to help you grow and small enough to cater to your specific needs.
There is no "Us vs. Them" with Richmond Advantage on your side.
Each and every customer is valued, because synergy equals success.
It's time to expect more; we will deliver the extraordinary... exceedingly well.
Taking the time to understand your business needs and making them our first priority.